ASUS Sabertooth X58 Motherboard Performance Review
Are you looking for an Intel X58 motherboard that offers good stability, all-round compatibility and extreme durability? ASUS designed the Sabertooth X58 motherboard to not only look great, but to also deliver on the impression it gives off. The Sabertooth comes with a longer than average 5-year warranty and is based on Intel's X58 Express and ICH10R South Bridge chipsets for support of the latest Intel LGA1366 Core i7 processors.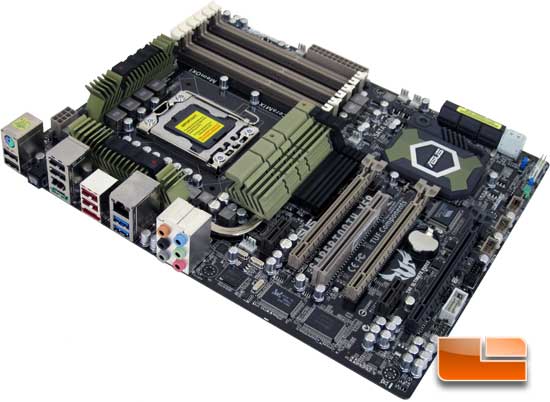 First we will look at the positive aspects of the ASUS Sabertooth X58 motherboard. Performance, Performance, Performance! The ASUS Sabertooth X58 motherboard has no shortage of performance. In all of our benchmarks today the ASUS Sabertooth X58 was running neck and neck and usually leading the much pricier MSI Big Bang XPower. Overclocking ability was unreal for $199.99! I was able to boot the system at over 4.3GHz and with some more work and some liquid cooling we probably could have gotten rock solid stability at 4.3GHz and higher.

Article Title: ASUS Sabertooth X58 Motherboard Performance Review
Article URL: http://www.legitreviews.com/article/1457/1/
Pricing At Time of Print: $195 Shipped New