Interview: AMD's Terry Makedon A.K.A. CatalystMaker
Legit Reviews recently had the chance to interview Terry Makedon, Manager of Software Product Management for discrete GPU's, from AMD and talked about a number of topics when it comes to AMD video cards. Over his tenure at AMD he has become synonymous with Catalyst drivers and rightly so as he was there when the name was thought up and when the first release took place way back in 2002. With that much experience you know he will have some interesting things to say!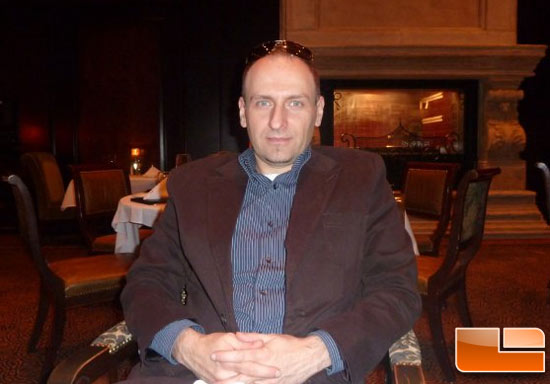 As of January 1st, 2011 I will indeed switch roles within AMD. I will be working on the exciting new Fusion APU's and will be managing the software marketing for those products. The reason for the switch is very simple. AMD will be launching something very revolutionary with our APU's (Accelerated Processing Unit). I have the opportunity to be involved in something the world has never seen before and to be part of it from the ground level. This is the reason AMD acquired ATI in fact - bringing APU's to market and combining CPU and GPU functionality in a single package. Think about the possibilities!
Article Title: Interview: AMD's Terry Makedon A.K.A. CatalystMaker
Article URL: http://www.legitreviews.com/article/1496/1/