Corsair Air Series A50 CPU Cooler Review
Excessive heat is the enemy of all processors, and the Corsair Air Series A50 CPU Coolers sole purpose in life it to help extend the lifetime of your CPU by quietly and efficiently drawing that heat away. The Corsair A50 CPU Cooler can be found for just $20 shipped right now as well, which makes is a cost sensible upgrade for those still running the CPU cooler they got with their system. Join us as we put it on our Intel Core i7 test system and see how it holds up.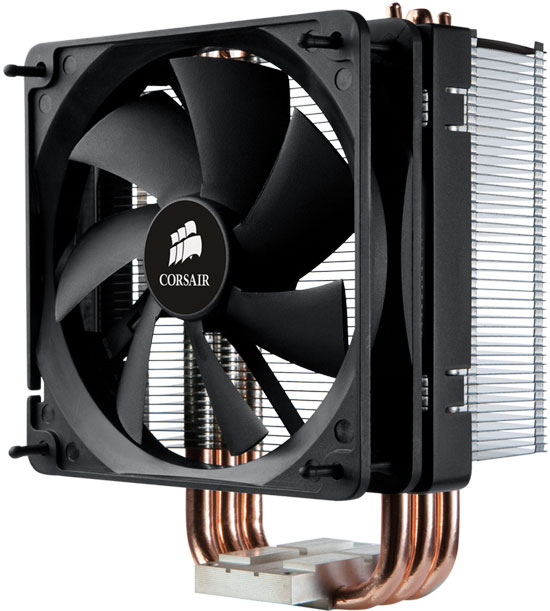 With the Corsair A50 doing as well as it does and costing what it does, I feel it would make for a nice budget cooler because it will get the job done and not break the bank in the process. The documentation is very easy to follow, it was easy to install, and will fit all the popular sockets out today -- even the new Intel LGA1155 socket for 'Sandy Bridge' processors as that socket same hole pattern as the LGA1156 socket. The Corsair A50 even comes backed by a 2-year warranty, which is nice for the price you pay. Not too many things can go wrong on a HSF, but you never know one of the three 8mm heatpipes might...
Article Title: Corsair Air Series A50 CPU Cooler Review @ Legit Reviews
Article URL:
http://www.legitreviews.com/article/1534/1/
Pricing At Time of Print:
$20.24 after rebate