ASUS GeForce ENGTX560 Ti DirectCU II Video Card Review
The NVIDIA GeForce GTX 560 Ti graphics card is without a doubt one of the best all around gaming graphics cards on the market today. In our GeForce GTX560 Ti launch article we showed you how the NVIDIA reference designed card did and today we are taking a look at our very first custom designed GTX560, the ASUS GeForce GTX560 Ti DirectCU II TOP video card!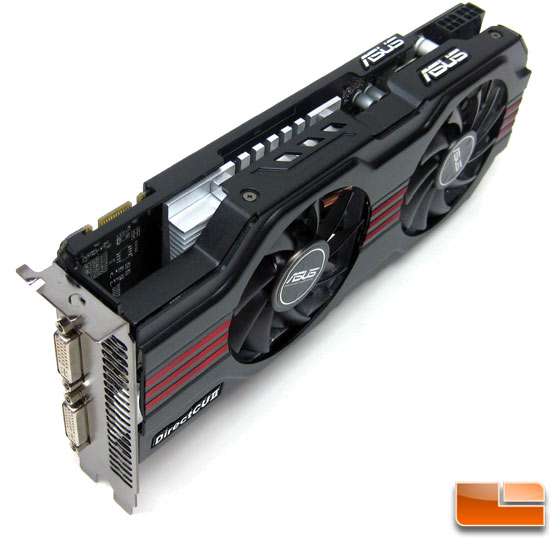 The ASUS ENGTX560 Ti DirectXU II Top edition video card proved itself to be faster than the NVIDIA GeForce GTX560 Ti reference design in our testing, but that was expected since it operates at a 900MHz versus the standard 823MHz clock speeds. We also found that it ran cooler at full load and was able to overclock better than the reference design thanks to the voltage adjustment feature (VoltageTweak) in the SmartDoctor utility. Being able to reach 1GHz on the GeForce GTX 560 when overclocking was nice...
Article Title: ASUS GeForce ENGTX560 Ti DirectCU II Video Card Review
Article URL: http://www.legitreviews.com/article/1540/1/
Pricing At Time of Print: $249.99 shipped