Lamptron FC-8 Fan Controller Review
Lamptron is a company that only a handful of consumers may be familiar with at the time of writing this; as they are a brand new company to the enthusiast scene of PC modding & gaming supplies. Lamptron already offers an impressive array of fan controllers with multiple control inputs. Today we'll be giving the FC-8 a run through an array of tests to see if their newest control really performs as good as it looks. With 30 watts per channel, will the FC-8 be the last fan controller you need to buy? Read on and we shall find out.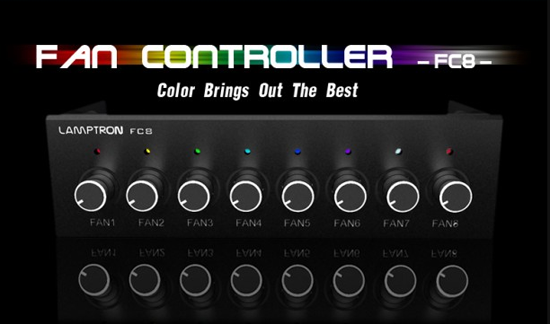 The Lamptron FC-8 was a spectacular device when it came to the fit 'n' finish of it. The brushed aluminum version exterior, along with the crafted aluminum knobs and engraved markings really made me fall in love with this controller when I pulled it out of the package. It does not hold or even show fingerprints and when you pair this with an aluminum chassis from a company that offers a brushed exterior you will instantly feel that both products were meant to be together. It's a very professional and sleek looking device, worthy of the praise.
Article Title: Lamptron FC-8 Fan Controller Review
Article URL: http://www.legitreviews.com/article/1541/1/