XFX Radeon HD 6850 Black Edition Video Card Review
There are a lot of video cards on the market today to choose from, but when one shows up on the market with killer performance at the $159 price point and a double lifetime warranty it is worth a closer look. The XFX Radeon HD 6850 Black Edition costs $20 more than the standard version, but it comes factory overclocked and to some that is worth it. Read on to see how this card performs against a Radeon HD 5770 in both single and CrossFire situations.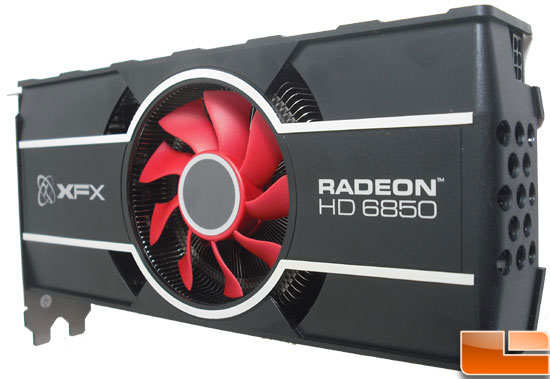 I played a ton of games on the XFX Radeon HD 6850 and loved every minute of it, even though I am used to a cross fire setup, unless I was looking at the FPS meter in game I couldn't visibly tell the difference between the two setups. At a price like $176.99 with a double lifetime warranty it was well within the same price range of the other cards at this performance point. When it came down to it this card was an overclocking monster, a 23% stable overclock is nothing to scoff at, and i think it had more room to work with. If you are less chicken than me go for it and see how far you can take this card. Compared to the 5770's the XFX Radeon HD 6850 was way more agreeable to overclocking as the 5770's I could only get to around 960MHz before I was afraid to go any further. So to break the 1Ghz mark with this card was killer to me.
Article Title: XFX Radeon HD 6850 Black Edition Video Card Review
Article URL: http://www.legitreviews.com/article/1543/1/
Pricing At Time of Print: $199.99 shipped before a $20 Rebate from Newegg