Corsair Performance 3 Series 128GB SSD Review in RAID 0
Corsair jumps feet first into the 6Gbps equipped SSD race with latest installment of their Performance series drives. This time, they put a Marvell controller at the heart of their Performance 3 Series. With multiple manufacturers using the Marvell controller and others using SandForce, how will these drives measure up? Read on to see.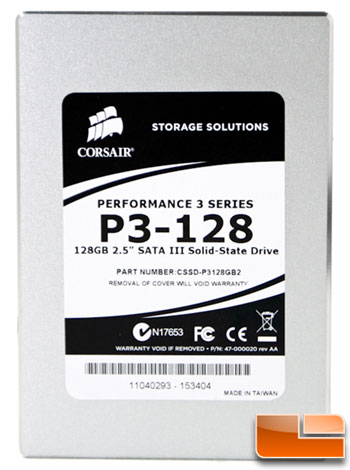 Overall, the performance of the Corsair Performance 3 Series of drives is very good. Hitting 410 MB/s reads and 210 MB/s writes is certainly a step up from previous versions but the SATA 6Gbps ceiling is much higher so there's ample room for improvement. RAID 0 kicks it up to 830 MB/s and 400 MB/s read/writes but most users don't want the hassle or extra expense this brings. While the Marvell based Intel 510 Series showed better performance, real world differences won't be discernible to most users...

Article Title: Corsair Performance 3 Series 128GB SSD Review in RAID 0
Article URL: http://www.legitreviews.com/article/1567/1/
Pricing At Time of Print: $319.99 for the P3 128GB