Corsair SP2200 2.1 PC Speaker Review
The Corsair Gaming Audio Series SP2200 2.1 PC speaker system is designed for gamers looking for high-quality 2.1 audio solution at a price point below $100. Made using the same attention to acoustics as the SP2500, the SP2200 is rated at 46 watts RMS of total output power and features two satellites with 2" full-range drives and a 6" ported subwoofer. Read on to see what we think of this $85 speaker system!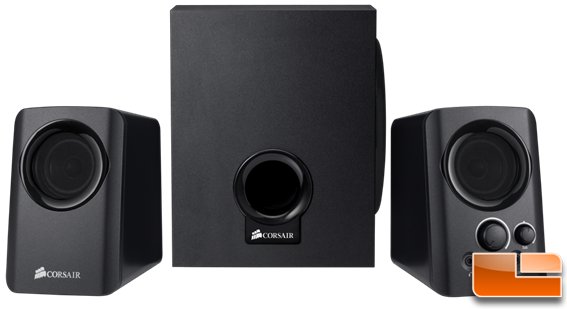 Bass Response on the SP2200 is definitely a shining moment for these speakers. Without a doubt they sound much better than most other "Gaming" or "PC" systems as Corsair has bass sent to the sub and it only handles the low end of the sound spectrum. Although, the sub is not without its flaws. It's not a perfect system and being a bass player I can definitely tell when the kick drum in some songs is being muffled in with the bass guitar.
Article Title: Corsair SP2200 2.1 PC Speaker Review
Article URL: http://www.legitreviews.com/article/1584/1/
Pricing At Time of Print: $84.99 shipped from Newegg