Total War: Shogun 2 Performance w/ AMD Radeon HD 6850
The AMD Gaming Evolved campaign is a great idea for gamers and game developers alike. It allows all of us to have a rich rewarding experience by trying to create an industry standard that makes possible a game such as Total War: Shogun 2. Not only is the game fun to play, but you know it's created from the ground up to be compatible with your AMD hardware and software.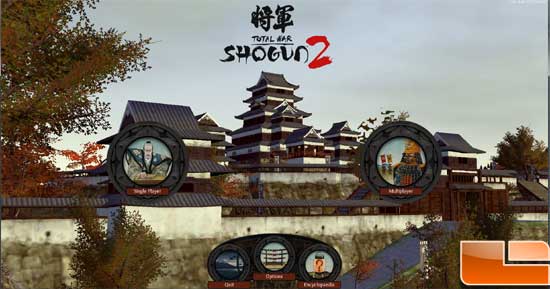 As you can see from our results the AMD Radeon HD 6850 graphics card had absolutely no problem playing Total War: Shogun 2 at even the highest settings possible in the game title. Can you imagine what kind of results you would get with a higher end crossfire setup? As you can see the AMD Gaming Evolved Concept has come together to create a game experience that not only looks great on your screen, but it also plays well even without the use of super expensive high end graphics cards.

Article Title: Total War: Shogun 2 Performance w/ AMD Radeon HD 6850
Article URL: http://www.legitreviews.com/article/1595/1/