Netgear Stora Home Media Network Storage Review
The Netgear Stora is a Home Media Network Storage System which promises to free the user of a computer when sharing Video, Pictures, Music or Files. The Stora promises to free the users files with the ability to share anything anywhere as long as you have DLNA Certified Device. Does the Stora live up to being the Ultimate Sharing Device?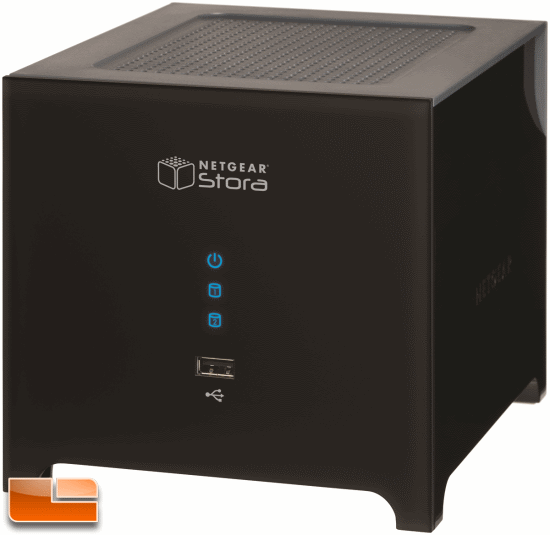 The Netgear Stora is a very unassuming device, like most in the Home Entertainment Category. It would fit in on anyone's shelf in any media center in almost any home. Its feature sets are so encompassing almost any everyday user would be happy. The Stora is not an Apple TV, it's not a DLink Boxee Box, or a WD Live!; it's a Netgear Stora. If you are looking to stream Home Movies to Grandma, or share pictures with a friend in another state, this is the device for you.

Article Title: Netgear Stora Home Media Network Storage Review
Article URL: http://legitreviews.com/article/1593/1
Pricing At Time of Print: $179.99 plus shipping