Scosche freeKEY BTKB Bluetooth Keyboard Review
The Scosche freeKEY combines wireless freedom and complete functionality into the essential tool for getting the most out of any iPad, iPhone, Android or other Bluetooth supported device. Read on to see what this Bluetooth keyboard is all about and we try it out on several devices to see how this sub $50 keyboard works and performs!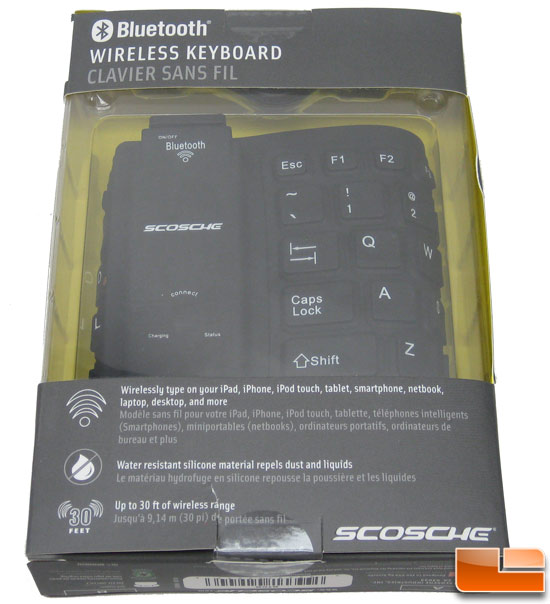 We spent some time with the Scosche freeKEY on a recent trip and found it to be a decent little keyboard for the money. It takes some getting used to, but after a few hours of use you should be able to get the hang of it. It doesn't give us the same typing ability of our desk keyboard, but it greatly enhances our typing ability over that of the touch screen tablet or smartphone that you are wanting a keyboard for. If you've never typed on a non-rigid keyboard it will take some getting used to and you'll learn that you need to use the keyboard on a flat surface. Trying to use it on your lap is very tricky and something we couldn't master...

Article Title: Scosche freeKEY BTKB Bluetooth Keyboard Review
Article URL: http://www.legitreviews.com/article/1621/1/
Pricing At Time of Print: $59.99 plus shipping