GIGABYTE P67A-UD7-B3 Motherboard Review
GIGABYTE has been putting out quality motherboards for years now! Today we have the opportunity to look at the Flagship Intel P67 motherboard, the P67A-UD7-B3. With an impressive number of USB 3.0 ports and 24 phase power for the CPU the GIGABYTE P67A-UD7-B3 is sure to please. How will this flagship product stack up to the other Intel P67 motherboards we have tested? Read on to find out!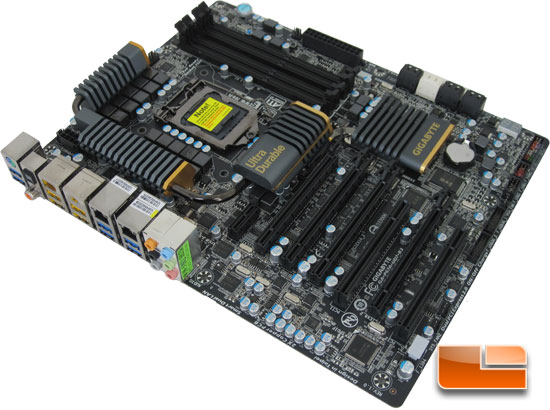 One of the areas that many of us (myself included) want to know about when purchasing a shiny new motherboard, is the overclocking potential. Well I'm here to tell you, the GIGABYTE P67A-UD7-B3 has plenty! I was able to bring the Intel Core i5 2500K to a new high with the P67A-UD7-B3. Enabling the Internal PLL Voltage and Level 10 Load-Line calibration to reduce the V-Droop we were able to bring our Intel Core i5 2500K to 5141MHz. That is nearly 100MHz better than we have been able to achieve previously!
Article Title: GIGABYTE P67A-UD7-B3 Motherboard Review
Article URL: http://www.legitreviews.com/article/1620/1/
Pricing At Time of Print: $319.99 shipped