Logitech M305 Wireless Mouse Review
We mainly focus on enthusiast products here at Legit Reviews, but we know that not everyone can afford high-end products or even has a need for them. It is for that reason that we try to mix some mainstream products into the mix as well. Today, we have the Logitech M305 Wireless Mouse up for review. You might be impressed by what you get for an inexpensive $20 RF wireless mouse!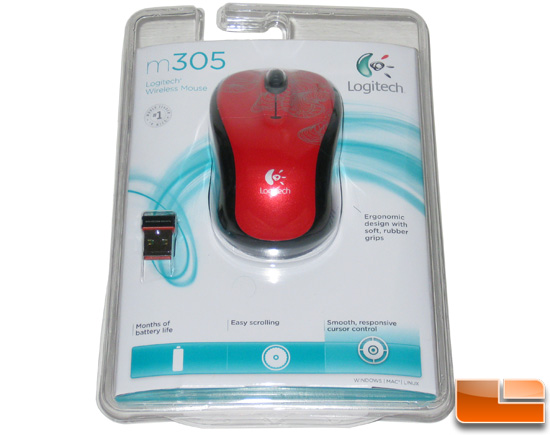 The Logitech M305 proved to be a very capable and inexpensive 2.4 GHz wireless mouse. The M305 is also easy to use thanks to the fact that you just plug it in and it works. The performance of the M305 was on par with what we'd expect for a mainstream wireless mouse and thanks to the SetPoint software we were able to adjust it to work exactly how we wanted. We used the mouse for several weeks and the battery life barely budged, so the claim that the single AA battery will last for up to 4 months doesn't sound too far fetched...

Article Title: Logitech M305 Wireless Mouse Review
Article URL: http://www.legitreviews.com/article/1646/1/
Pricing At Time of Print: $19.28 plus shipping