ASUS F1A75-M Pro AMD APU Motherboard Review
The wait is over, AMD has officially lifted the embargo on the new desktop version of Llano. Everybody was impressed with the mobile versions of the AMD A8 series of APU's, but will they hold up against the stiff competition in the desktop world? Join us as we take a look at the performance of our first Socket FM1 APU motherboard the ASUS F1A75-M Pro!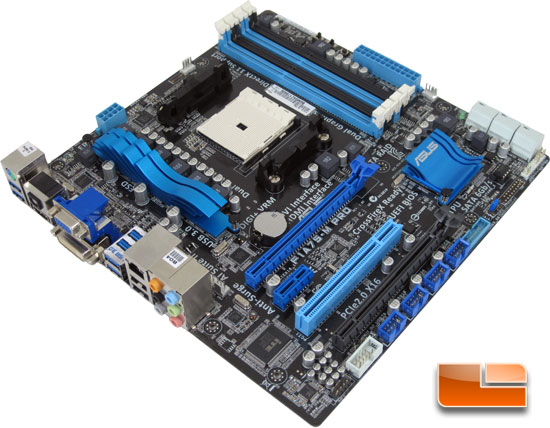 Where the ASUS F1A75-M Pro truly excelled today was the performance of the integrated graphics. Every one of our graphics tests that we compared the Intel HD Graphics 3000 to the AMD A8-3850 with AMD Radeon HD 6550D there was a clear and decisive winner. For our recap of the graphics performance let's start with Total War: Shogun 2 in DirectX 9 mode. The ASUS F1A75-M Pro was able to pull out an average that was 143.4% faster than the Intel system at a resolution of 1280x1024...
Article Title: ASUS F1A75-M Pro AMD APU Motherboard Review
Article URL: http://www.legitreviews.com/article/1644/1/
Pricing At Time of Print: $119.99 plus shipping