SteelSeries Spectrum 7xb Wireless Gaming Headset Review
Is the age of wireless gaming finally here? Today we look at SteelSeries' first wireless headset, the SteelSeries Spectrum 7xb, based on their very successful SteelSeries 7h. Even though the Spectrum 7xb headsets are built especially for Microsoft Xbox 360 users, how well do they work for other consoles and the PC? Read on to get our take!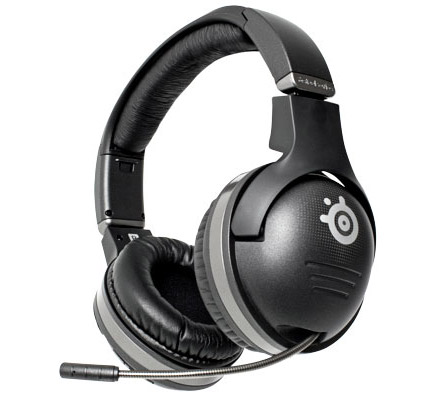 So how did the SteelSeries Spectrum 7xb's do in the real world? We looked at a number of different ways people would use wireless headsets. We attached the Spectrum 7xb to our home theater, our computer, our Sony PlayStation 3, as well as to our Xbox 360. The overall audio quality was superb. When listening to music we could use the LiveMIX feature to toggle through the various equalizer settings – our preference was "Performance". In games, both on the Xbox and PS3, we were impressed with the comfort of the Spectrum 7xb and the fit.
Article Title: SteelSeries Spectrum 7xb Wireless Gaming Headset Review
Article URL: http://www.legitreviews.com/article/1666/1/
Pricing At Time of Print: $179.99