Intel Pentium G850 Sandy Bridge 2.9GHz CPU Review
Intel recently released the companies first Pentium processors for the Intel LGA1155 CPU socket that utilize the Intel 32nm Sandy Bridge architecture. The Intel Pentium processor family is comprised of three new SKUs, called the G620, G840 and G850. We have the Intel Pentium Processor G850 on the test bench to find out how this 2.9GHz dual-core processor does against half a dozen other processors!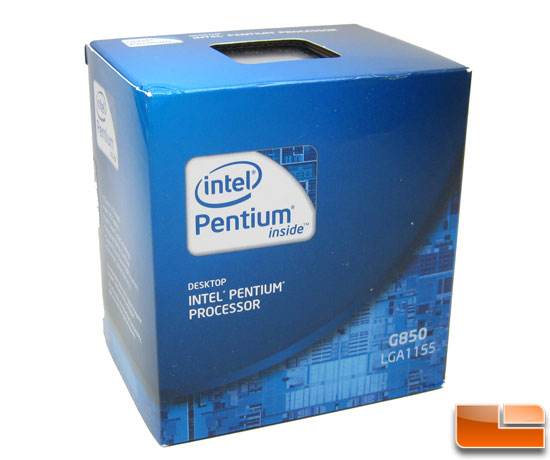 After trying out both the Intel Pentium G620 and Pentium G850 we must admit that we are still impressed by what these cost effective mainstream processors can do. Thanks to the powerful Intel 'Sandy Bridge' microarchitecture these dual-core processors don't run too far behind the more expensive offerings from Intel and AMD. You can find some pretty good deals on LGA775 and LGA1156 platforms right now, but the Intel Pentium series for LGA1155 has more features and as you could see in the performance tests they weren't that far behind in the benchmarks.
Article Title: Intel Pentium G850 Sandy Bridge 2.9GHz CPU Review
Article URL: http://legitreviews.com/article/1672/1/
Pricing At Time of Print: $97.99 shipped