Patriot Javelin S4 Media Storage Server Review
Odin, the father of the gods, wields a mighty Javelin and so does Patriot Memory with the new Javelin S4 Home Media Server. Who wouldn't want to keep 38,000 days worth of movies on hand? Odin's Javelin never missed its mark, can the Patriot Javelin S4 do as well? Legit Reviews brings it into the lab to find out.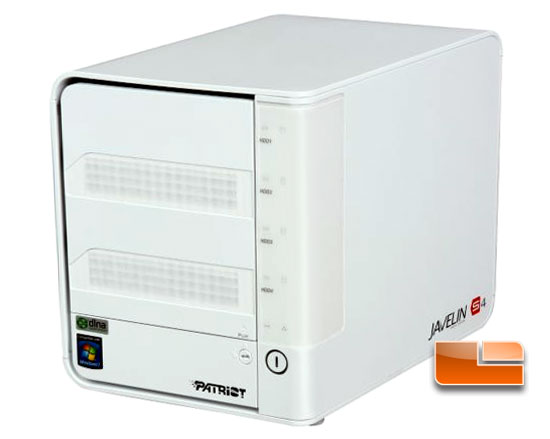 The Patriot Javelin S4 Media Server lives up to its name of being much more than a simple NAS but a real multimedia server. The combination of up to 12TB of network based storage and the ultra simple plug and play convenience of the quick configuration wizard makes this SOHO solution perfect for someone new to the NAS market. This unit put my fears to rest of a noisy box under my desk because even with all four WD drives being hit hard with random access I was not able to hear a sound from the HDD's or the cooling fan.
Article Title: Patriot Javelin S4 Media Storage Server Review
Article URL: http://legitreviews.com/article/1664/1/
Pricing At Time of Print: $336.31 shipped