ASUS ROG MARS II 3GB Video Card Preview
Companies like ASUS have a their own design engineers and every so often the management will let them run free. When that happens you end up with a ridiculous product that pushes the boundaries for what can be done with current technology. ASUS took the Republic of Gamers (ROG) product engineers and challenged them to design the fastest NVIDIA graphics card possible. The result was the ASUS MARS II and we have a quick preview on the card for you!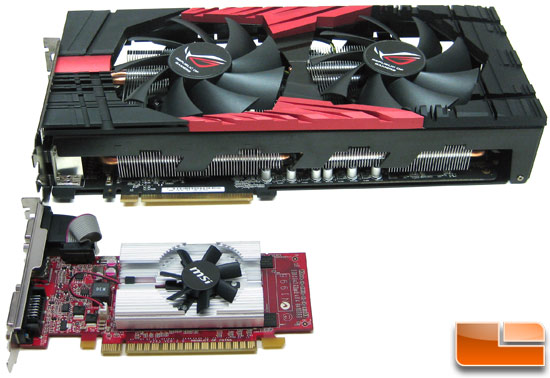 The ASUS MARS II is a massive video card that is 13" in length, 6.2" in height and an amazing 2.5" thick. Since it is 2.5-inches in thickness it means that this is a triple slot video card. ASUS has the red and black color scheme going one, which is common with their ROG product line. Looking down from the top of the card you see some branding on it, which is great for those that have a case window. If you buy this card you better have a case window! You can also see the two massive 12cm or 120mm cooling fans. These gigantic fans push more than 600% more air flow than the solution that NVIDIA used on their reference GeForce GTX 590 video card.
Article Title: ASUS ROG MARS II 3GB Video Card Preview
Article URL: http://legitreviews.com/article/1684/1/
Pricing At Time of Print: $1499