AMD A8-3850 APU Overclocking w/ 7 Processors
When AMD released the 'Lynx' desktop platform back in June 2011, our motherboard reviewer ran into some bad luck when overclocking the processor. When you get a new platform setup for the very first time you really don't know what to expect and it does take some time to learn all the quirks and nuances of a new processor and motherboard. We recently ordered in six more processors and then overclocked all seven of them to see what the best one would be for our test system!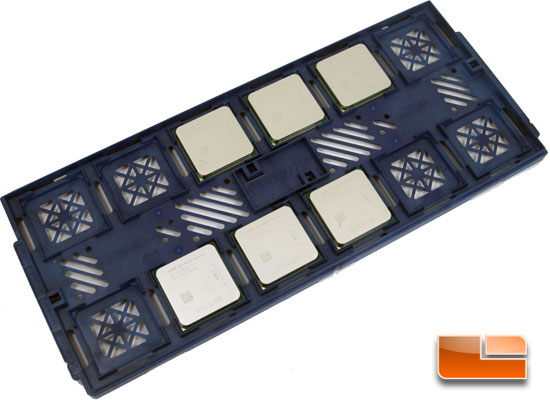 The original test sample that AMD sent us actually turned out being the least overclockable APU and was able to hit just 114 MHz on the baseclock for final clock frequency of 3.30 GHz. The best overclocker in the group of seven was an APU that could run stable at 132 MHz or 3.83 GHz.
Article Title: AMD A8-3850 APU Overclocking w/ 7 Processors
Article URL: http://www.legitreviews.com/article/1687/1/
Pricing At Time of Print: $139.99 shipped