Cadence 4-Bit Binary Leather Watch Review
If you like collecting unique watches as a hobby or just like to impress your friends with something new and unusual, we have a treat in store for you today! We managed to get our hands on a 4-bit binary watch from Cadence and managed to give it a good one over. If you know what binary code is and want a good conversation starter then read on to see what this watch is all about.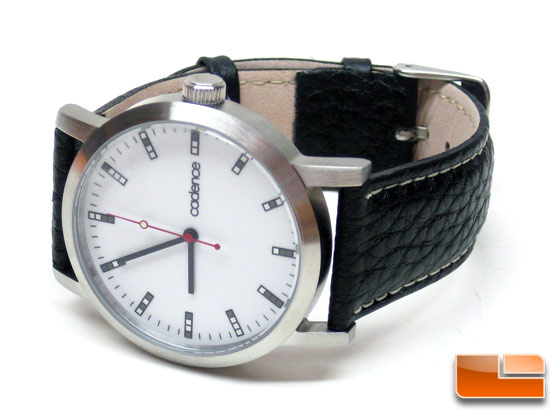 The Cadence 4-bit binary leather watch has a simplistic look to it, yet manages to seamlessly incorporate binary code onto the watch face. This watch will let your inner geek out so you can express yourself without having to wave that massive geek flag that you know you are hiding inside! Most people will likely not know that this is 4-bit binary, but for those that do it should be a good conversation starter.
Article Title: Cadence 4-Bit Binary Leather Watch Review
Article URL http://legitreviews.com/article/1689/1/
Pricing At Time of Print: $79.99 plus shipping at Amazon