Call of Duty XP L.A. 2011 - Ultimate Fan Experience
Legit Reviews was in Southern California to experience the inaugural Call of Duty XP Fan Spectacular. With the latest installment to the Call of Duty franchise, Call of Duty: Modern Warfare 3, due to hit stores in November, this was a great way for Activision to get the word out and generate some buzz. Did Call of Duty XP L.A. 2011 live up to the hype? Read on to find out our first-hand experiences!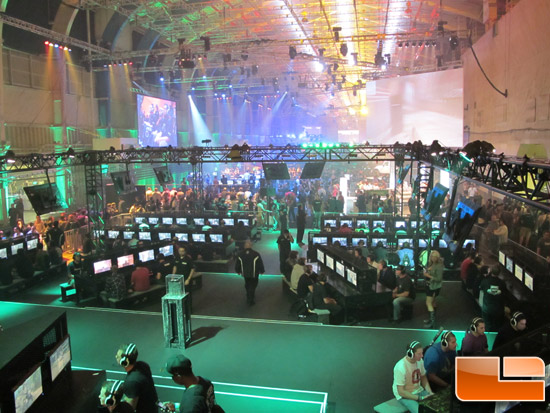 One of the biggest draws for the Call of Duty XP LA event was the inaugural Call of Duty $1 Million Tournament. The contestants battled in COD:MW 3 live in front of the XP crowd. The top eight teams competed on the final day for the chance to win $400,000. The US Team OpTic beat the UK Team Infinity for top honors. We could hear one of the OpTic team members yelling, "No more college debt!" Team Infinity will have to suffer and split $200,000…not too shabby!
Article Title: Call of Duty XP L.A. 2011 - Ultimate Fan Experience
Article URL: http://www.legitreviews.com/article/1701/1/