Crucial M4 SSD Firmware Update (0009) Boosts Performance
When we first tested the M4 drive, we found the performance to be decent but it lacked some of the performance of the similarly equipped Intel 510 Series drive. Crucial has released a new firmware update that claims to make significant performance enhancements. Exactly how much improvement will it elicit? Have a look at our test to see the performance now versus then.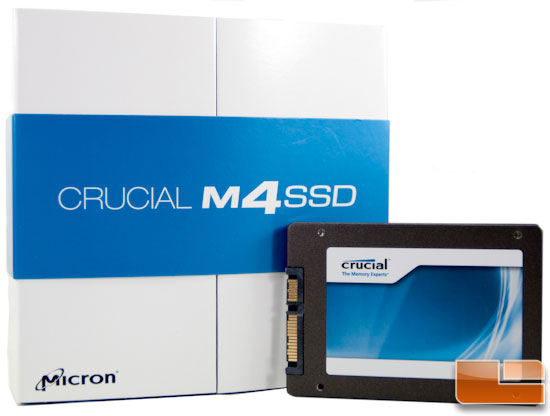 The sequential read scores on the ATTO benchmark using compressible data increased over 18%. Just as impressively, the incompressible data scores on CrystalDiskMark increased up to 30% which is a massive increase. Even our real world tests showed a positive result from the new firmware. Honestly, we see no reason not to go ahead and apply the update immediately. We all know there can be some risk with firmware updates, as the saying goes - if it ain't broke, don't fix it. However, there's been enough time since it was released and there doesn't appear to be any reported issues so as long as you back up your data you should be fine.
Article Title: Crucial M4 SSD Firmware Update (0009) Boosts Performance
Article URL: http://www.legitreviews.com/article/1697/1/