EVERCOOL Transformer 3 HDT CPU Cooler Review
Today we are looking at the EVERCOOL Transformer 3 HDT CPU Cooler. The Transformer 3 is EVERCOOL's newest budget offering released earlier this year. Transformer 3 is equipped with a 12cm silent PWM fan, special designed cooling fins and three U-shape heat pipes with H.D.T Tech to help provide excellent cooling performance. Join us to see how well the EVERCOOL Transformer 3 does on our Intel Core i7-930 test system.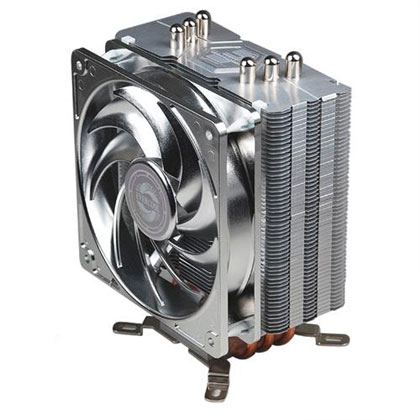 The EVERCOOL Transformer 3 is available for $27.99 plus shipping, and with that price point is aimed at the mainstream crowd that is looking to replace the stock cooler but also not looking to break the bank in the process. At the stock settings the EVERCOOL Transformer 3 was not far behind the Corsair H80 on medium and was almost even with the recently tested Enermax ETS-T40-TA.
Article Title: EVERCOOL Transformer 3 HDT CPU Cooler Review
Article URL: http://legitreviews.com/article/1716/1/
Pricing At Time of Print: $27.99 plus $6.98 shipping