ASUS WAVI (Wireless Audio Video Interaction) System Preview
The ASUS WAVI solves the problem of how to look at something on your PC by wirelessly sending it to your TV! The WAVI uses a pair of boxes to transfer wireless transmission signals via HDMI allow for wireless cross-room transmission with a range of 25 meters at 5GHz, delivering real-time PC content to the living room TV. Could a device like this eliminate the need for a HTPC?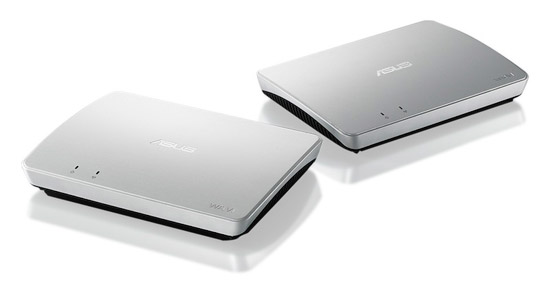 ASUS has launched and released what they are calling the world's first wireless HDMI extender kit. What this is designed to do is take an existing audio video signal from your PC computer, and play on your HDMI-powered big-screen TV… Wirelessly. The Wireless Audio Video Interaction system – or WAVI – is designed not only to play your audio video content remotely, but via a two-way wireless USB, the WAVI will allow you to sit in your living room and control your PC as you pick the best video to show the family.
Article Title: ASUS WAVI (Wireless Audio Video Interaction) System Preview @ Legit Reviews
Article URL: http://www.legitreviews.com/article/1717/1/