Griffin HELO TC iOS-Controlled RC Helicopter Review
Have you ever wanted to fly a remote-controlled helicopter with your iPhone, iPod touch or iPad? With the Griffin HELO TC iOS-controlled RC helicopter you can transform your multi-touch display into flight controls for an infrared helicopter for under $50. With the holidays coming up, we couldn't help but take the HELO TC for a test drive to see how it performs!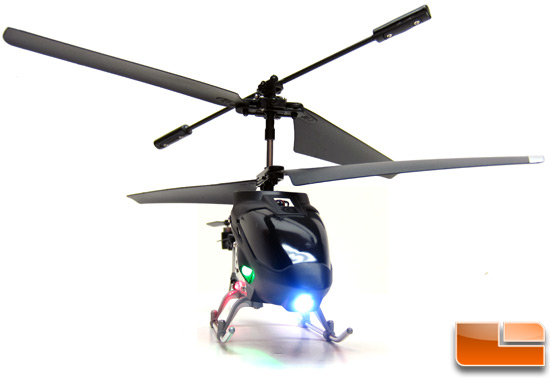 The Griffin HELO TC was fun to use and well worth the $49.99 that the RC helicopter commands. It was a bit frustrating to get flying it down, but after several tries and a couple hours of recharging you start to get the hang of it. By the time you learn how to fly it you have a decent number of hours invested into the HELO TC and when you think about hours of fun versus the price tag it can be easily justified. Just remember the AR.Drone is $299, so think of how much money you saved by trying out the HELO TC!
Article Title:Griffin HELO TC iOS-Controlled RC Helicopter Review
Article URL: http://www.legitreviews.com/article/1725/1/
Pricing At Time of Print: $49.99 directly from Griffin