Adobe MAX 2011: Wrap-Up Coverage
Legit Reviews was on hand at the 2011 Adobe MAX conference in Los Angeles, California where designers, developers, and business leaders come together to experience first-hand how Adobe is attempting to transform the creative process across mobile devices, PCs and Cloud-based systems. There were thousands of participants gathered at MAX to help gain a competitive edge through training and networking. Read on to find out what was there.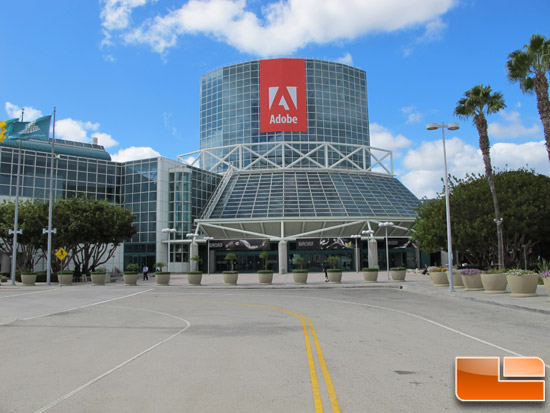 The biggest booth on the convention center floor was, with no surprise, the Adobe booth. Here, Adobe was showing off every piece of software that is in their catalog including the newly released Flash 11. We saw latest incarnation of Adobe Air 3 – for those that don't know is a runtime environment that lets developers deploy applications they have designed over a variety of platforms. Adobe Air puts a sort of "wrapper" around the program to help a developer build an App that is true cross-platform. Now someone can use Adobe Air and have their App run on OS's from Android, Blackberry, iOS, PC, and Televisions.
Article Title: Adobe MAX 2011: Wrap-Up Coverage
Article URL: http://www.legitreviews.com/article/1739/1/