OCZ RevoDrive Hybrid 1TB PCI-E SSD Review
What happens when you take the screamingly fast, PCI-E based OCZ RevoDrive and physically pair it with a 1TB hard drive? You get the best of both storage worlds with both high speed and high capacity. But can the RevoDrive Hybrid compare favorably to a tradition SSD/HDD setup or even the Intel SRT technology in terms of performance and value? We do the grunt work to find out!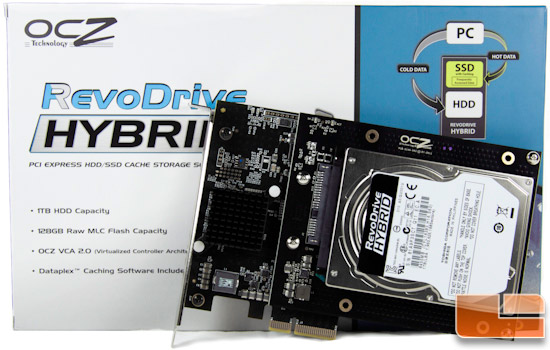 So, does the RevoDrive Hybrid really provide that speedy SSD feel with gobs of storage for a reasonable cost? The answer is yes - for the most part. Bear in mind that the whole premise behind the drive is to cache the 'hot' (most frequently/last used) data onto the SSD to hasten the read/writes. This it does very effectively once the data is identified by the algorithm and cached. Overall, this worked very well and we saw considerable improvements in boot times and data access in our real world tests...

Article Title: OCZ RevoDrive Hybrid 1TB PCI-E SSD Review
Article URL: http://www.legitreviews.com/article/1744/1/
Pricing At Time of Print: $474.04 Shipped