Corsair Carbide 500R Mid-Tower Case Review
When Corsair hit the market with the start of their gaming focused cases, the Obsidian 800D, it quickly won many industry awards and became the watercooler's case de jour. Since then, Corsair has released several other cases that copied many of the best features from their flagship to hit all price points in the enthusiast market. Corsair sent us one of the latest from their Carbide series, the 500R in trendy white to allow us to see if how it stacks up against the mighty 800D and others on the market today.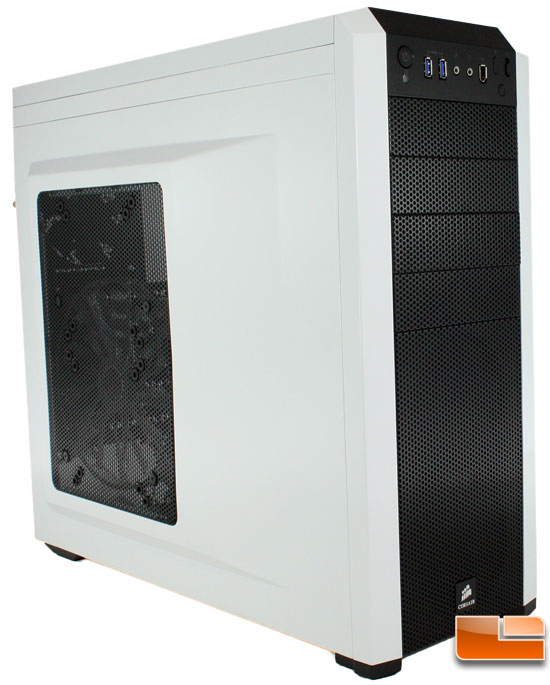 We really liked working with the Corsair Carbide 500R as the design was very well thought out. The fit and finish were excellent with great paint work and the black and white theme is very attractive. Airflow is a non-issue in this case with more options than the majority of users would even consider or require. The cable routing was easy and the rubber grommets really add a polished look when you are done building in this case. The bonus integrated fan controller and LED on/off switch was a nice touch on the I/O panel but we really appreciated the inclusion of USB 3.0 ports on the front. Corsair was even thoughtful enough to include the conversion cable to USB 2.0 to extend the compatibility...
Article Title: Corsair Carbide 500R Mid-Tower Case Review
Article URL: http://www.legitreviews.com/article/1755/1/
Pricing At Time of Print: $109.99 after a $15 rebate plus shipping