G-Technology G-DRIVE Mini 750GB HDD Review
With the rise of SSDs, many notebook computers lack the plethora of storage they once had so G-Technologies offers their G-DRIVE Mini 750GB external drive for expansion. While more Mac oriented in design and function with its FireWire 800 connectors, its just as at home on a Windows machine through FireWire or USB 2.0 connections. How well does it perform? Read on to see.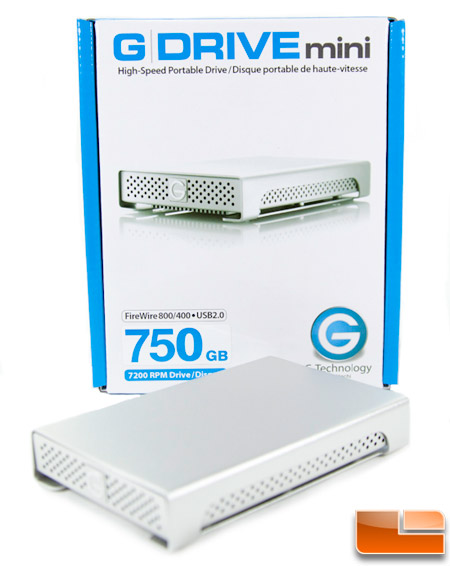 The company G-Technology (or G-tech as they referred to) may not sound familiar but its parent company Hitachi is well-known worldwide. They have a rather large line of external storage products that are all aimed towards Mac users but are just as at home connected to a PC. Today, we'll be having a look at their G-DRIVE mini 750GB external drive. Immediately upon seeing the drive, the similarities to the Mac Pro desktop computer are clearly evident with the brushed aluminum finish, sleek design and perforated exterior. If you own an Apple system and are vain about having your hardware accessories that match your system, it doesn't get much better than this...
Article Title: G-Technology G-DRIVE Mini 750GB HDD Review
Article URL: http://www.legitreviews.com/article/1770/1/
Pricing At Time of Print: $151.99 shipped