BIOSTAR TA990FXE AMD 990FX Motherboard Review
Over the past year Legit Reviews has had the opportunity to play with a few system boards from BIOSTAR. Each time they have left us impressed with a great cost/performance ratio. The BIOSTAR TA990FXE AMD 990FX AM3+ motherboard retails for $129.99 which is the lowest cost AMD 990FX motherboard we have looked at to date. How will it stack up to a pair of AMD 990FX motherboards that are nearly double the price? Join us as we find out!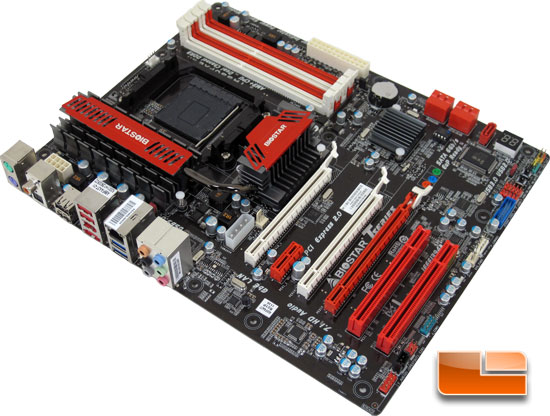 When deciding on a new motherboard there are always a couple of areas to look at. First is the features that you need in a motherboard; the BIOSTAR TA990FXE has a rather solid feature set. Compared to some though, it's not as packed with features. BIOSTAR kept the features down, which in turn kept the price down. The BIOSTAR TA990FXE retails for only $129.99 which is one of the lowest priced AMD 990FX AM3+ motherboards on the market today.
Article Title: BIOSTAR TA990FXE AMD 990FX Motherboard Review
Article URL:
http://www.legitreviews.com/article/1764/1/
Pricing At Time of Print:
$129.99 shipped