Today Legit Reviews takes a look at the latest and greatest video cards that ATI has to offer. We take five of today's most played games to show you what card performs at your desired level of performance. We also toss in some nVidia GeForce 6 and GeForce 7 series cards to give you the big picture. Read on to see which ATI card fits your budget and needs.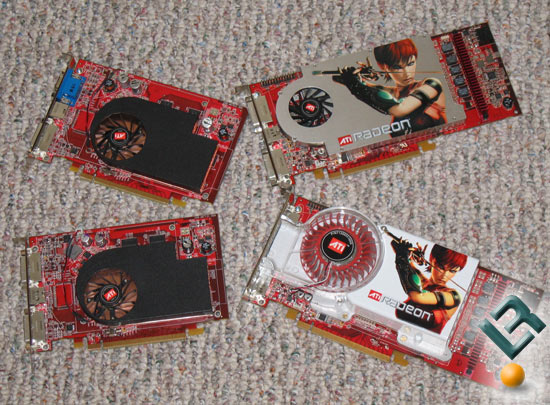 The entry level X1300 Pro proved itself to be a very good videocard for less than $150. When you consider the hardware requirements for Microsoft's upcoming Windows Vista operating system going with a non-integrated graphics solution is mandatory in my book. It is also nice of ATI to allow the X1300's be run in Crossfire mode (two cards at once) without a master card. This gives entry level consumers the option of adding in another card and having plug-in-play Crossfire performance without the need of dongles.
Article Link:
ATI X1000 Series Video Card Roundup
Pricing Link:
Live Pricing
On a side note I'd like everyone to give a warm welcome to Brian Wallace (Wickedld9 on the forums). He is going to be Legit Reviews new video card reviewer. This is his first ever hardware review, and it was a very long article for any new reviewer to jump into. Brian and I are always open to advice on how to make LR's reviews better, so if you want to see something in our video card reviews please let us know. We are currently benchmarking the ATI X1800XT Crossfire cards and that will be Brian's second review on LR. Legit Reviews has not reviewed many cards in 2005, but with the addition of Brian to the staff we look forward to having monthly video card reviews.