SteelSeries Simraceway SRW-S1 Steering Wheel Review
Today we look at one of the most unique controllers to hit the market. From the combined partnership of SteelSeries and Simraceway, the SRW-S1 is a full-range throttle and brake controller that gives you steering, shift, and pedal controls in your hands with precision accelerometers and no peddles! With more than 30 buttons and indicator lights, read on to see if the SRW-S1 makes your PC racing simulator more realistic.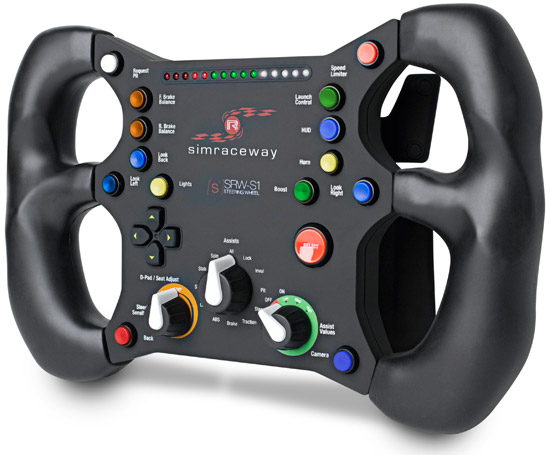 I have a been a real-world racing fan for all of my life, growing up in earshot distance from a famous dirt racetrack in Southern California. I've always enjoyed NASCAR and more recently have come to love Formula 1 and World Rally Championships so when SteelSeries announced a new peripheral – their first ever racing wheel – I was more than a little skeptical. A racing controller without pedals for less than $120?!? What does SteelSeries, a manufacturer who is best known for headsets and professional mice know about racing? At this point I was thinking that a good comparison for the SRW-S1 might be my kid's Mario Kart Wii wheel.
Article Title: SteelSeries Simraceway SRW-S1 Steering Wheel Review
Article URL: http://www.legitreviews.com/article/1811/1/
Pricing At Time of Print: $130 shipped