ECS X79R-AX Black Series Motherboard Review
ECS is letting Legit Reviews get a little hands on time with their Intel X79 motherboard offering. The ECS X79R-AX is part of the Black Extreme series of products from ECS. The ECS X79R-AX Intel X79 motherboard offers up a number of features all for a low price of $239.99. How will it stack up against our previous Intel X79 motherboards? Read on to find out!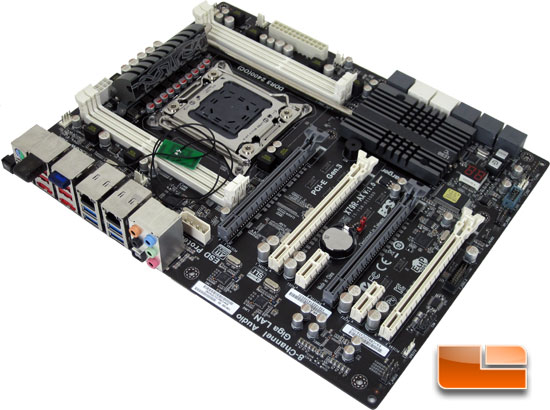 For the most part the ECS X79R-AX Intel X79 motherboard performed on par with our other Intel X79 systems. In most of our tests it was just below the performance level of the GIGABYTE GA-X79-UD7. In all fairness though, we are talking very small margins of maybe 1%-2% total, well within any margin of error in the benchmarks that we used today. The downside to that statement is that it was consistently on the bottom of the charts.
Article Title: ECS X79R-AX Black Series Motherboard Review
Article URL: http://www.legitreviews.com/article/1812/1/
Pricing At Time of Print: $239.99 after rebate