Aqua Computer Aquaero 5 XT USB Fan Controller Review
Sure there are a lot of fan controllers on the market today but what if you wanted something fully automated that can even calculate your watts dissipated for a given flow and fan speed (inverse C/W calculation). Amazed yet? Aqua Computers sent us over their top of the line Aquero 5 XT to try out on our ultimate water cooled rig and we can tell you we were pretty amazed.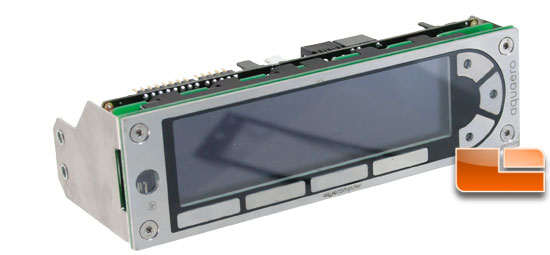 We expected a lot given the price point of the Aquaero 5 XT and Aqua Computers delivered. When you have a case with more than two or three fans a fully automated controller makes all the difference. Being able to set different fans based on different temperatures around the case and have them scale on as needed makes our case dead silent when it is idling and only gets loud if we are pushing hard. Even with the software in beta, the depth of control and reporting is beyond anything we have worked with before.
Article Title: Aqua Computer Aquaero 5 XT USB Fan Controller Review
Article URL: http://www.legitreviews.com/article/1813/1/