MSI Z77A-GD65 'Ivy Bridge' Motherboard Review
The Intel 'Ivy Bridge' platform is quickly approaching on the horizon. We may not have the new 22nm processors in the test lab today, we do have the first of the Intel Z77 motherboards. The MSI Z77A-GD65 features the latest Intel Z77 chipset that natively supports SuperSpeed USB 3.0! We may not have the new processor we do have our Intel Core i7 2600K processor which is easily supported by the new chipset. Join us as we see how the MSI Z77A-GD65 compares to an Intel Z68 motherboard from ASUS!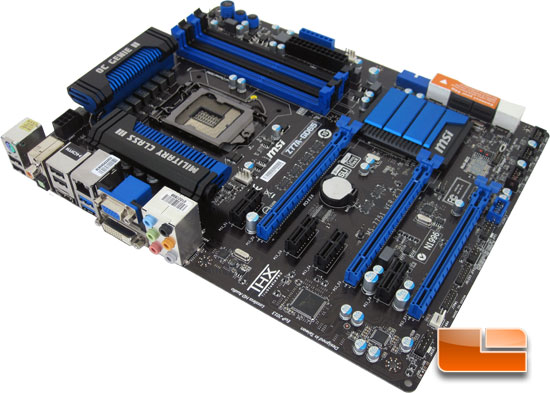 It's going to be an interesting ride for the Intel Z77 chipset. It is looking like the only difference is the addition of the SuperSpeed USB 3.0. The problem with the Intel Z77 chipset is that it doesn't feature anything really worth upgrading for over the Intel Z68 system. If your looking to build a new system with either a Sandy Bridge or Ivy Bridge processor, the Intel Z77 would be the way to go. If you're on an existing 'Sandy Bridge' system, there really isn't a good reason to make the switch...
Article Title: MSI Z77A-GD65 'Ivy Bridge' Motherboard Review
Article URL: http://www.legitreviews.com/article/1868/1/