Micron RealSSD P400e 200GB Enterprise SATA III SSD Review
Micron's P400e RealSSD drive is designed specifically with the enterprise user in mind with extra overprovisioning and a firmware tailored to business applications, and the popular Marvell 9174 controller. As an entry level drive, performance is not going to be top notch but how does it compare to its peers? Have a look at the article to see.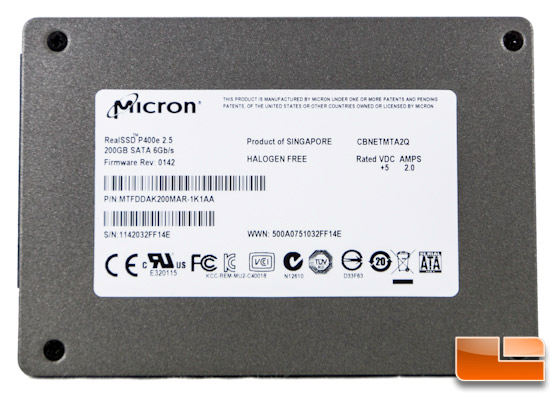 Intended for business users, the Micron P400e offers solid performance coming and data reliability from its custom firmware driven Marvell 9174 controller, although the lack of encryption and weak 4k writes are definitely soft spots which may not be too much of an issue for some...
Article Title: Micron RealSSD P400e 200GB Enterprise SATA III SSD Review
Article URL: http://www.legitreviews.com/article/1880/1/