Crucial Adrenaline 50GB m4 Cache SSD Review
Cache SSD drives are all the rage now since large capacity SSDs haven't come down in price to the level that the masses can afford. Crucial's offering in the SATA 6Gbps interface drive realm is the 50GB Adrenaline m4 SSD which, when paired with the supplied Dataplex software, can really boost performance. How does it compare with other cache solutions and against a full fledged SSD system? Have a look and see.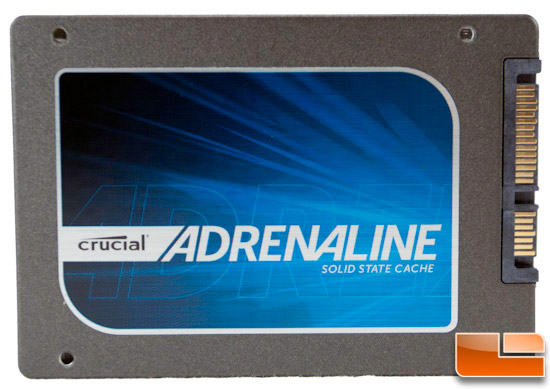 In terms of performance, it's a mixed bag. Most operations like boot, frequently used file/application loads, etc are dramatically enhanced with times rivaling some of the top SSDs. However, the Dataplex software must first prioritize this data which can take a few iterations before it really hits its stride. Basically this means performance can feel uneven depending on your computing habits. Anyone not using Windows 7 is out of luck because currently that is the only OS the software supports.
Article Title: Crucial Adrenaline 50GB m4 Cache SSD Review
Article URL: http://www.legitreviews.com/article/1893/1/