Zalman CNPS8900 Extreme CPU Cooler Review
Designed for low profile cases, the slim ZALMAN CNPS8900 Extreme offers high performance cooling at a low noise level. This CPU cooler uses an ultra quiet 110mm PWM fan with two Direct Touch heatpipes that attach to aluminum fins to dissipate heat effectively away from your CPU. Read on to see how this direct touch heatpipe cooler performs on our Intel Core i5-2500K Sandy Bridge processor!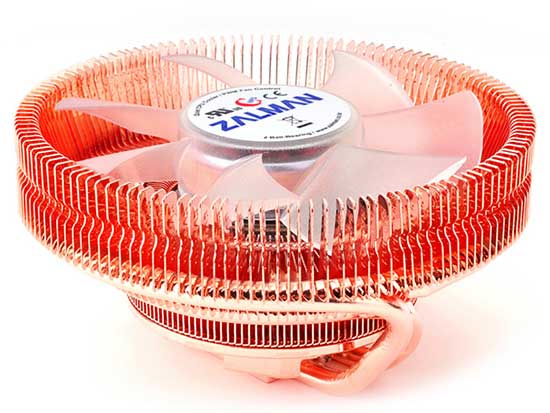 The Zalman CNPS8900 Extreme performed very well even with a 4.0 GHz overclock on our Intel Core i5-2500K processor. It was only a few degrees shy of Corsair's H50 liquid cooler and well outperformed the stock cooling solution from Intel. This product is listed under Zalman's CNPS category for Case Noise Prevention System, however...
Article Title: Zalman CNPS8900 Extreme CPU Cooler Review
Article URL: http://www.legitreviews.com/article/1927/1/