Corsair Vengeance 2000 Wireless 7.1 Gaming Headset Review
The Corsair Vengeance 2000 is a circumaural wireless gaming headset. It features memory foam filled ear pads, as well as a fully adjustable microphone. The Vengeance 2000 also features 7.1 virtual surround sound. Read on to see if we were able to get realistic multi-channel gaming audio and have that play-for-hours comfort that wired Corsair audio products do so well at.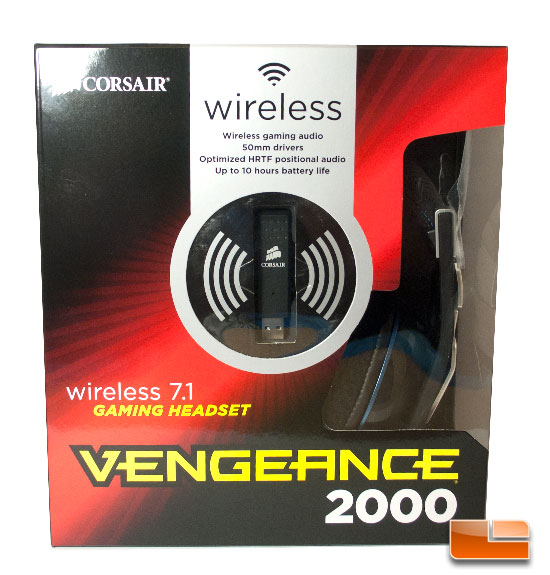 Corsair wasn't the first to make a wireless gaming headset, but they definitely did their homework when they designed the Vengeance 2000. Even after several hours of playing Battlefield 3, I was never uncomfortable or eager to remove the Vengeance 2000. The memory foam in the ear cups makes a huge difference when you're going to be wearing something for an extended period of time.
Article Title: Corsair Vengeance 2000 Wireless 7.1 Gaming Headset Review
Article URL: http://www.legitreviews.com/article/1937/1/
Pricing At Time of Print: $149.99 shipped