Mushkin Chronos MX 120GB SSD Review
Mushkin is best known for their memory products and while they don't have an expansive line of SSDs, they offer a drive for just about every type of user. The Chronos MX is not their flagship drive but chews up some serious data with popular SF-2281 controller under the hood. How does it compare with the long list of SandForce drives we tested? Have a look!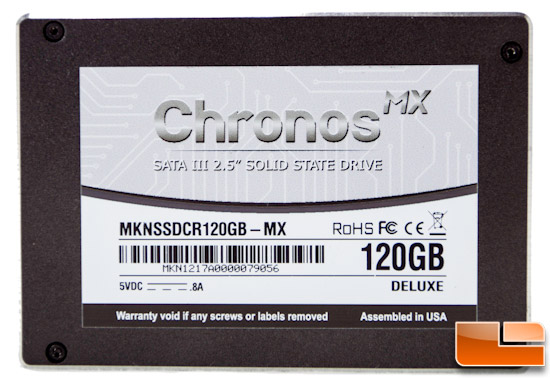 While there's certainly nothing negative we can say about the Mushkin Chronos MX 120GB, there's also very little we can say that sets this drive apart from its peers. It's a solid offering, worthy of your consideration if you can wade through the legions of SF-2281 drives available without getting distracted by the shiny.
Article Title: Mushkin Chronos MX 120GB SSD Review
Article URL: http://www.legitreviews.com/article/1939/1/
Pricing At Time of Print: $119.99 Shipped