AMD Trinity APU Notebooks at E3 - MSI GX60 & Samsung Series 5
MSI is rolling out the GT60, GT70, GE60, GX60 and GE70, its latest generation of gaming notebook computers, at Computex 2012. We happened to bump into the MSI GX60 notebook at E3 this week and got a change to look at this gaming notebook in person. Read on to see what you can expect from an AMD Trinity APU powered gaming notebook!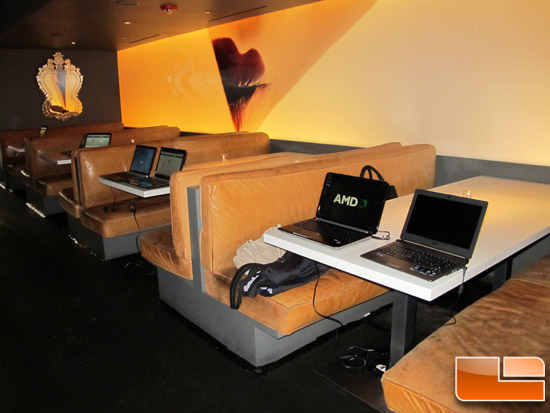 Inside this 15.6" notebook you'll find an AMDTrinity A10-4600M APU running 2.3Ghz and the AMD Radeon HD 7970M GDDR5 discrete graphics card. Other goodies include the high-end Qualcomm Atheros Killer NIC wireless card for reduced latency during online gaming, a pair of Sandisk U100 64GB SSDs running in RAID-0 for the primary drive and a Western Digital Caviar 500GB Hard Drive for general storage. With all this hardware inside the MSI GX60 is shouldn't come as a surprise that it supports 3-screen AMD Eyefinity...
Article Title: AMD Trinity APU Notebooks at E3 - MSI GX60 & Samsung Series 5
Article URL: http://legitreviews.com/article/1948/1/