E3 Expo 2012 - SteelSeries Shows Off New Gaming Mice & Headsets
SteelSeries was at the E3 Expo this week showing off a number of new gaming peripherals that should appeal to our audience. The big push for E3 are peripherals for Counter-Strike: Global Offensive. Inside the SteelSeries booth we were shown a co-branded SteelSeries Siberia v2 Headset, SteelSeries Kana Gaming Mouse and SteelSeries QcK mousepad. We also got to see the SteelSeries Sensei & Kana Dota 2 and World of Warcraft Wireless gaming mice.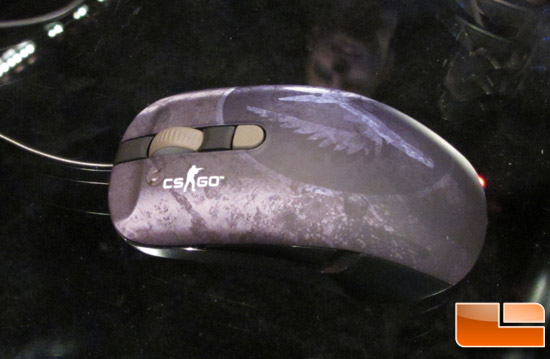 This year at E3 2012, our good friends at SteelSeries invited us to a sneak-peak at some of their upcoming PC peripherals that we can expect for 2012-2013. Even before we got to the meeting room, we could see that the SteelSeries "footprint" was almost everywhere you looked – especially at the Wargaming booth where SteelSeries keyboards, mice, and headsets were on every PC rig on the floor.
Article Title: E3 2012: SteelSeries Shows Off New Gaming Mice & Headsets
Article URL: http://www.legitreviews.com/article/1947/1/