SanDisk Extreme SATA III 240 GB SSD Review
Don't look now but here comes another SandForce SF-2281 drive, this time by SanDisk. This is the first time we've had our hands on an SSD from SanDisk but are very familiar with their other products. Can their expertise in the storage industry help their Extreme series drive top the performance charts? With high-density, Toggle Mode NAND and read and write specifications of 550MB/s and 520MB/s, we think it's got a shot. Check out the full review to see.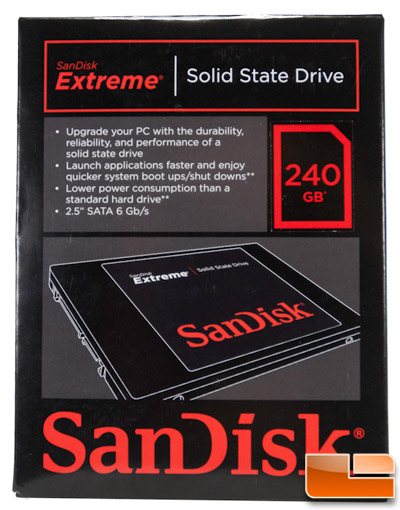 In terms of performance, if you were looking for surprises from the SandForce powered SanDisk Extreme, you'll find none here. Though no surprises, the performance is anything but disappointing. Blessed with high density, synchronous, and Toggle Mode NAND, we surmised that performance was going to be right up there with the best drives we've tested. We were right. It posted impressive scores on several of the benchmarks where it hit just over the rated specifications of 560MB/s reads and 520MB/s writes...
Article Title: SanDisk Extreme SATA III 240 GB SSD Review
Article URL: http://legitreviews.com/article/1943/1/