Samsung 8GB 1600MHz Memory Kit Review
Samsung has been making quality PC hardware and accessories for many years, but today we're taking a look at their 30nm 8GB 1600 MHz DDR3 memory kit which is known to many enthusiasts as some of the best overclocking RAM for it's price. We plan to see not only how well it performs at it's stock settings, but also if it really lives up to it's overclocking name! Read on to see what our test results show!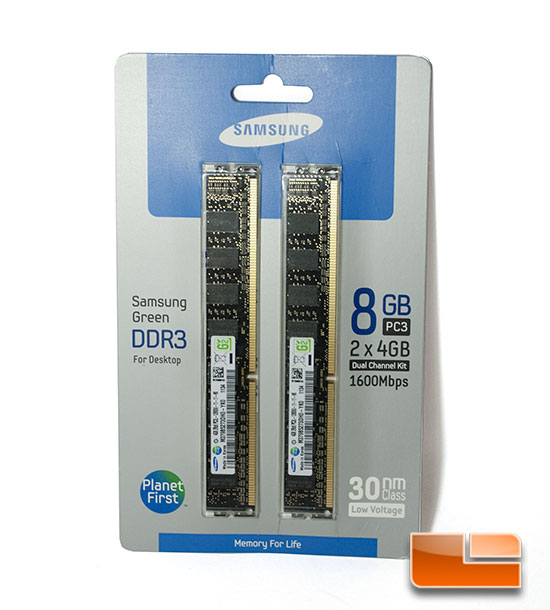 With a memory market that is seeing RAM prices at their lowest point in years, memory manufacturers have to take the extra step to ensure they are being as competitive as possible. Samsung is doing just that with their latest 8GB (2x4GB) dual channel kit of DDR3. Some of you have probably already heard about the specific kit we are looking at today, the Samsung Ultra Low Voltage 8GB DDR3 1600MHz 1.35v dual channel memory kit. Available at just $49.99 Samsung designed this kit to be used by those who want to save as much power as possible, yet still have a reliable memory solution....
Article Title: Samsung 8GB 30nm DDR3 1600MHz Memory Kit Review
Article URL: http://www.legitreviews.com/article/1959/1/
Pricing At Time of Print: $49.99 shipped