Gigabyte eSport LAN Wrap Up Coverage
Gigabyte hosted the inaugural Gigabyte eSports LAN tournament last week and we were there to take in the scenes as more than 30 professional eSports gamers and their teams competed for $21,000 in prize money. The GESL features professional gaming tournaments for games such as StarCraft 2 and League of Legends. Read on to find out more about this years GESL!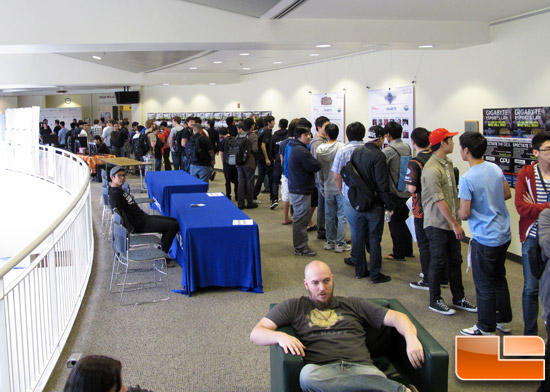 Last weekend we attended Gigabyte's first ever eSports LAN Tournament. This gathering was designed to be a massive PC gaming event that features eight of the world's best eSports teams going head to head in Riot's League of Legends and a 24 player StarCraft 2 invitational tournament. The event was held over a three day period on the campus of California Polytechnic University of Pomona and hosted by Gigabyte (of course!) with appearances by some top pro-gamers. The event also hosted the LANFest sponsor the Bring Your Own Case where enthusiasts participated in mini-tournaments with tons of prizes. And when we say 'tons', it seemed like they were giving stuff away every hour in both the LANFest pavilion and Tournament area.
Article Title: Gigabyte eSport LAN Wrap Up Coverage
Article URL: http://www.legitreviews.com/article/1963/1/