MSI Barricade Mid Tower PC Case Review
The MSI Barricade is an all black mid tower chassis that has a ton of features and costs under $60 shipped. This PC case features a side window, fan speed controls, a USB 3.0 port, a built-in SD card reader, tool-less drive bays and is setup for water cooling and large video cards. Read on to see if this case is the right one for your next build!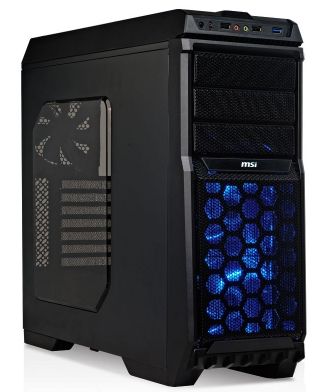 Typically when we think about the computer manufacturer Micro Star International (MSI) we think of their top quality video cards, motherboards, and their laptops. We rarely think that MSI also provides us computer users with chassis'. Even I have to admit that when I hear the name MSI the first thing that comes to mind are their motherboards, and the last thing that I honestly think about the name MSI are chassis'. Well over here at Legit Reviews, we just so happen to be looking at a chassis for MSI, the Barricade.
Article Title: MSI Barricade Mid Tower PC Case Review
Article URL: http://legitreviews.com/article/1984/1/
Pricing At Time of Print: $59.99 shipped