Cooler Master Storm Stryker Case Review
The Storm Stryker is another addition to the Storm series of chassis by Cooler Master. Not only does this chassis come in two different color variations, an all White chassis, and an all Black chassis; this chassis comes with a lot of different options for you to customize this chassis to your specific requirements. Lets turn the page and see how the Storm Stryker compares to all of the other full tower cases.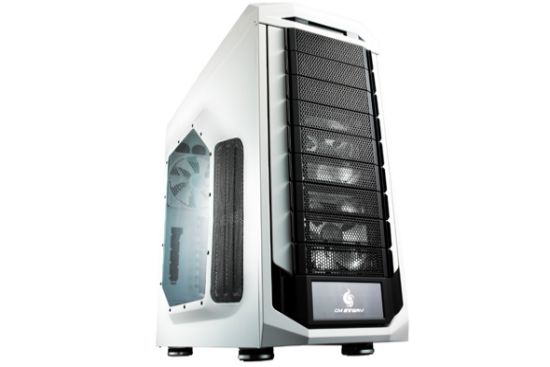 The Storm Stryker full tower chassis is large enough to handle just about any type of computer components we wish to use with it. It is also solidly built and portable, which is where having a chassis that is solidly built really starts to shine. The ability to customize the Storm Stryker chassis to suit your personal computing requirements is also a big plus. And to top it all off, Cooler Master adds a lot of class and style to this chassis so that when we show off our computer system to our friends and family it is sure to draw attention.
Article Title: Cooler Master Storm Stryker Case Review
Article URL: http://www.legitreviews.com/article/1997/1/
Pricing At TIme of Print: $159.99 plus $24.99 shipping