ASRock Z77E-ITX Mini ITX Motherboard Review
The ASRock Z77E-ITX Intel Z77 motherboard is a tiny little motherboard. It is designed for small form factor PC's but has latest chipset from Intel, Graphics technology, and bells and whistles. Today we are going to put it through the ringer and see how it fares against some larger motherboards to see if there is a difference due to size! Can good things come in small packages? Read on to find out!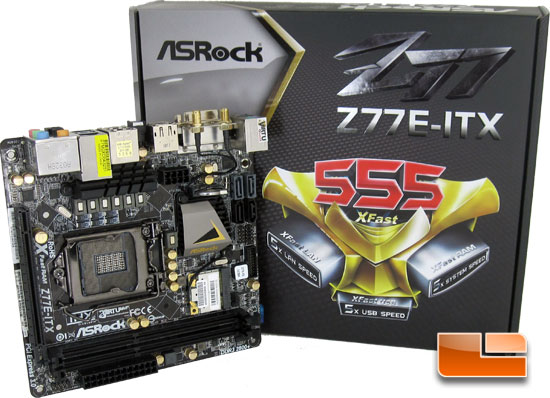 I can honestly say that I wasn't sure what to expect from a mini-ITX motherboard like the ASRock Z77E-ITX. I was afraid that it wouldn't be on par or as capable as a full ATX motherboard. Once all the benchmarking is said and done though, I have to say that I am really happy with the ASRock Z77E-ITX motherboard. Sure we are missing a couple of things that are typical to an ATX or Micro-ATX motherboard, but that is more due to available real estate on the PCB than anything else.
Article Title: ASRock Z77E-ITX Mini ITX Motherboard Review
Article URL: http://www.legitreviews.com/article/2008/1/
Pricing At Time of Print: $149.99 plus shipping