Convar BytePac Eco-Friendly Paper Hard Drive Enclosure Review
Have a spare hard drive laying around you'd like to put to use? Ever thought of wrapping it in cardboard as a makeshift enclosure? Probably not. Although Convar has with their very eco-friendly and cleverly designed BytePac drive enclosure made of nothing but recycled raw material cardboard. Intrigued? We were, so we asked for a sample to have a look. See what we thought!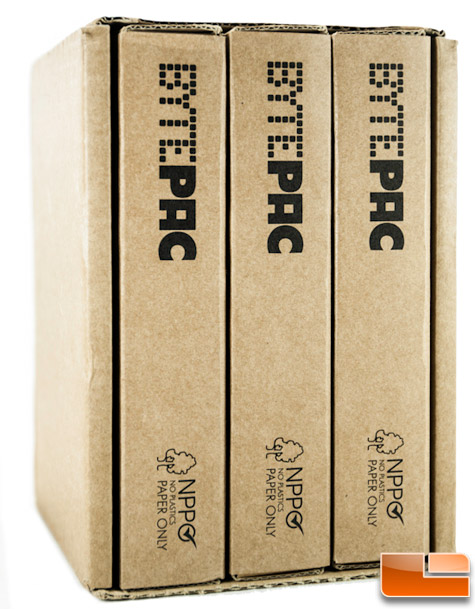 For those that go out of their way to minimize impacts on the environment, this is a no-brainer. According to Convar, the average hard drive plastic case is produced using 350ml of crude oil. Cardboard is also much more cost-effective in terms of manufacturing so the cost for the kit we reviewed is very reasonable at $55.93. Frankly, the cables alone are worth that much and are all covered by a generous 5-year warranty. Overall, it's very innovative, works as advertised, and we really have nothing negative to say about our experience with the BytePac.

Article Title: Convar BytePac Eco-Friendly Paper Hard Drive Enclosure Review
Article URL: http://legitreviews.com/article/2001/1/
Pricing At Time of Print: $53.93 Shipped