IDF 2012: The Intel Next Unit of Computing - NUC
For those that follow the PC industry you might have heard of the "Next Unit of Computing" (NUC) mini-PC by none other than Intel. This is a SFF PC that takes things to the next level by using a 4-inch square motherboard stuffed into a tiny plastic case. Intel started designing this system over a year ago and it is expected to ship next month. Read on to see what Intel is up to in the SFF PC space!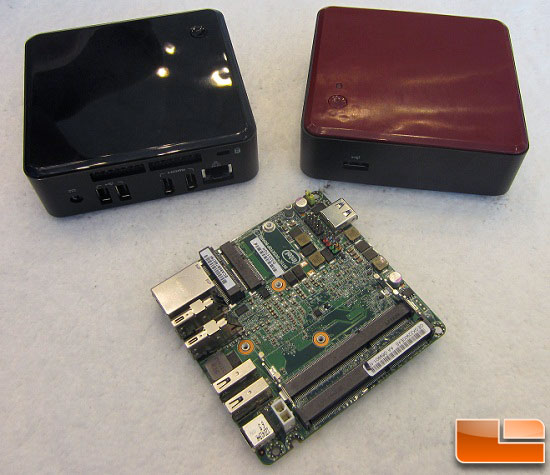 The Intel NUC has been powered by several processors over the past year, but this month at the Intel Developer Forum (IDF) we saw the latest version that is powered by a Intel Core i3-3217U processor that has been soldered to the underside of the board. This is a 1.8 GHz dual-core 'Ivy Bridge' processor with Hyper-Threading that is rated at just 17 Watts! Intel plans on shipping the NUC in this current form for $399 starting in October 2012. This price might shock some people, but this isn't a Raspberry Pi board with an ARM CPU/GPU for $35...
Article Title: IDF 2012: The Intel Next Unit of Computing - NUC
Article URL: http://legitreviews.com/article/2033/1/